New step forward in the implementation of the Mexican company NuevaRed Global in Asturias: the company, a subsidiary of Grupo Telecom Mexico, will set up its headquarters in a 1,400 square metre building in Oviedo.
The Mexican company will become a new operator of connectivity services for businesses and individuals in Asturias, including among its plans the deployment of fibre optics in rural areas of the region.
NuevaRed Global's project envisages an initial investment of around five million euros, which is expected to increase in later stages. Some 30 jobs will be created in the initial phase in ICT and fibre optic infrastructure deployment profiles.
In the medium term, the firm also plans to start up an activity aimed at importing Mexican products to Asturias and exporting Asturian products to Mexico.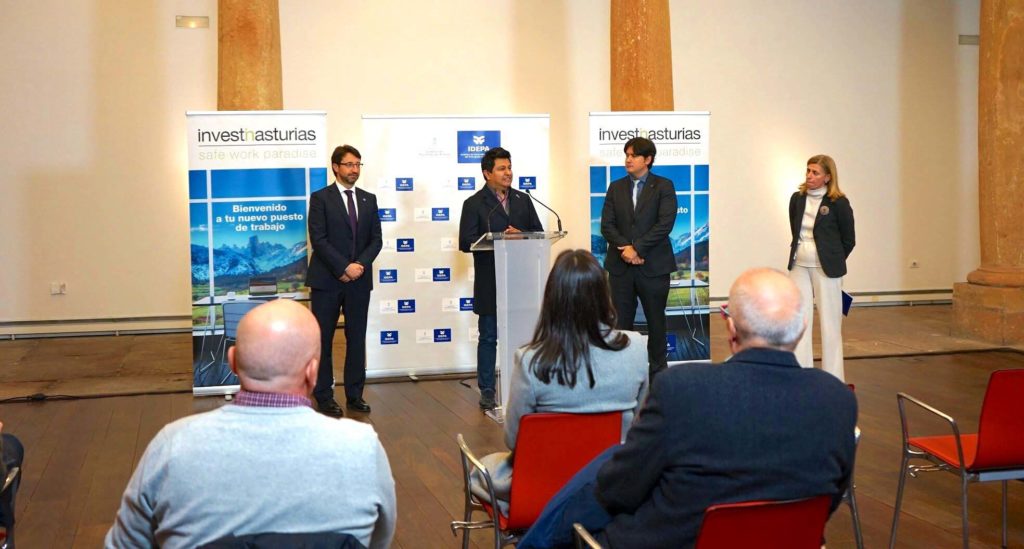 Investment Attraction Strategy of the Government of Asturias
The implementation of Grupo Telecom Mexico in Asturias is part of the Investment Attraction Strategy, the public-private collaboration tool promoted by the Government of Asturias and coordinated by the Economic Development Agency of the Principality of Asturias (IDEPA). It also involves the Chambers of Commerce of Asturias, the Asturian Federation of Entrepreneurs (FADE) and the organizations Compromiso Asturias XXI and Asturias Power.
NuevaRed Global's investment project in Asturias joins those of Mind Facilities Management, Bedrock Intelligence Group, TEAM EQ, Preco, Sea Eight, Indaer, TSFOT, Sialtrónica, Quirónsalud and Crimtan.
The strategy has attracted an investment volume of around 200 million euros, with an estimated 722 jobs, most of them highly qualified in the Information and Communication Technologies (ICT), engineering and health sectors. Six of the projects are related to ICT.
Asturias, a pole of attraction for investment in the ICT sector