Under the name of "The Additive Revolution", Asturian company TRIDITIVE organized recently in Siero, Asturias, the second Industrial Scale Additive Manufacturing Forum. An event focused on the new opportunities of additive manufacturing for serial production and the impact on the digital transformation of the manufacturing industry.
Speakers from industry, R&D, entrepreneurship, public entities, and innovation programs provided insights about additive manufacturing in the EU green and digital transition, perspectives of serial production, and entrepreneurship and industrial innovation in Asturias and Spain.
The forum highlighted the impact of this technology on the industrial fabric through the success stories of companies at Asturian, national and European level.
Asturias' capabilities for attracting technology projects
Eva Pando, Managing Director of the Economic Development Agency of the Principality of Asturias (IDEPA), showcased in this event the Asturias' capabilities for attracting technology projects.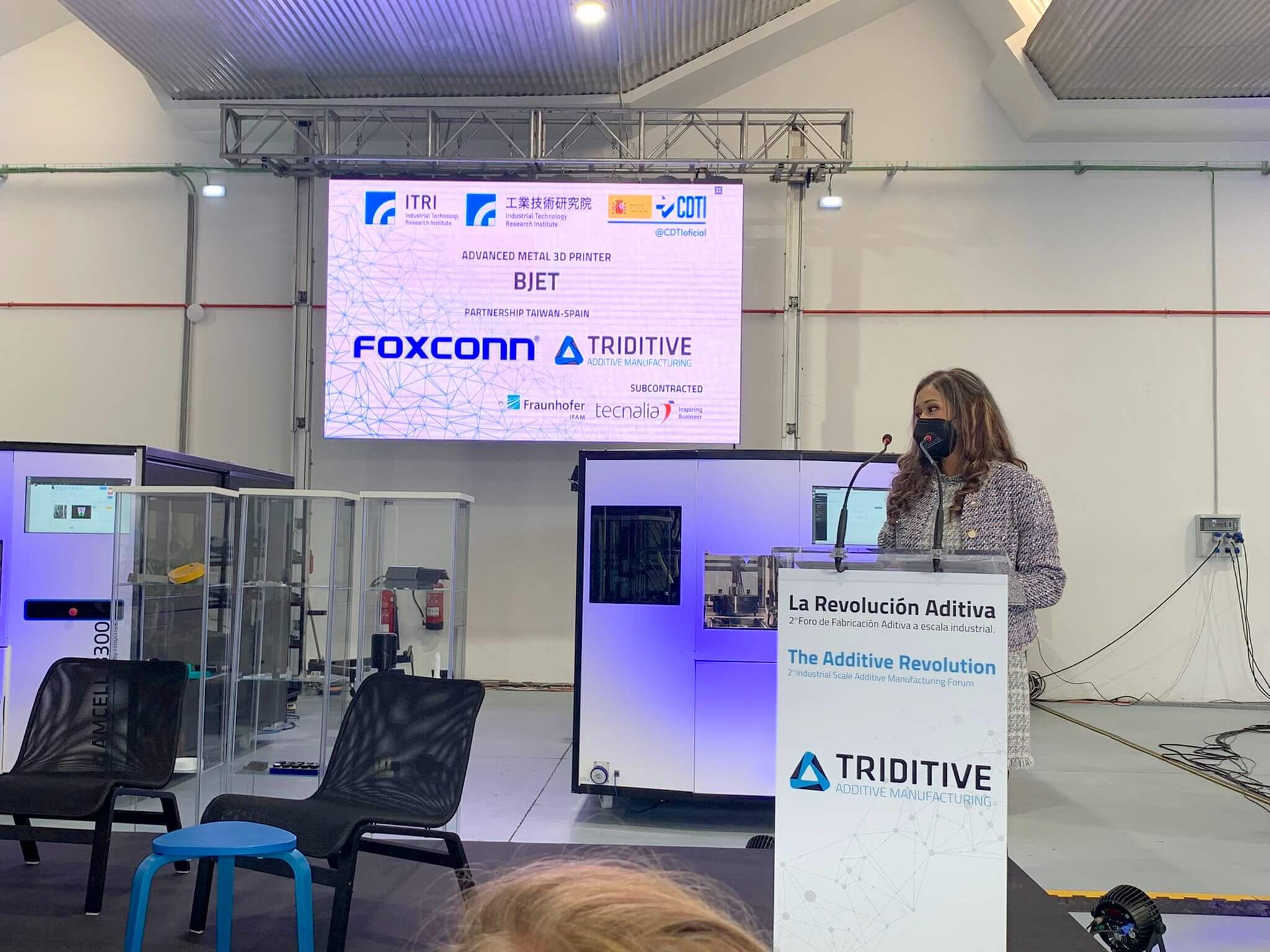 IDEPA has been working for more than a decade through the Smart Specialization Strategy, the Asturias Industry 4.0 and Asturias Digital Innovation Hub programmes, which aim to transform the regional productive fabric.
In connection with this idea, José Bayón, CEO at ENISA (Spanish National Innovation Company, part of the Ministry of Industry, Trade and Tourism), said that "we are experiencing a growth of foreign investors in Spain" in recent years. ENISA's presence in the Forum meant a support to the industrial and technological projects of Asturias.
IDEPA programmes to promote digitalization