Sontara Asturias is undertaking an investment of 7.63 million euros in its Tamón factory in order to increase the speed of its line of nonwoven fabrics for sanitary use and improve the energy efficiency of the facilities. The Government of Asturias is backing this investment with a grant of 1.89 million euros.
The first plan of the company, owned by the US company Glatfelter, consists of improving the energy efficiency of the main production line of the factory through specific actions in the winding and hydro braiding processes.
The planned improvements will increase the working speed of the line, shortening the operating periods required to achieve equivalent levels of production, thus significantly reducing energy consumption.
In a second action, the plant will switch to centralized generation of both cooling and heating, which will result in a significant increase in energy efficiency, leading to important savings.
Swiss multinational Jacob Holm bought Sontara from DuPont in 2014 and sold it in 2021. In October 2021, Glatfelter, a global leader in the supply of engineered materials based in Charlotte, US, completed the acquisition of Sontara from Jacob Holm.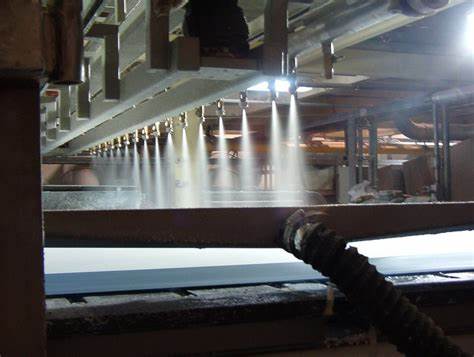 Government subsidies to improve energy efficiency in the industrial sector in Asturias