The Government of Asturias brought together last week territorial representatives of the European Union to address the challenge of industrial transition towards a circular and carbon-neutral economy. The aim was to position Asturias as a valley of innovation.
It was during the event "Connecting regional innovation valleys through circular industries", organized by the Agency for Science, Enterprise Competitiveness and Innovation, Sekuens, in partnership with the Joint Research Centre (JRC) of the European Commission. This meeting was held to seek partnerships with other EU regions to form a consortium connecting innovation valleys.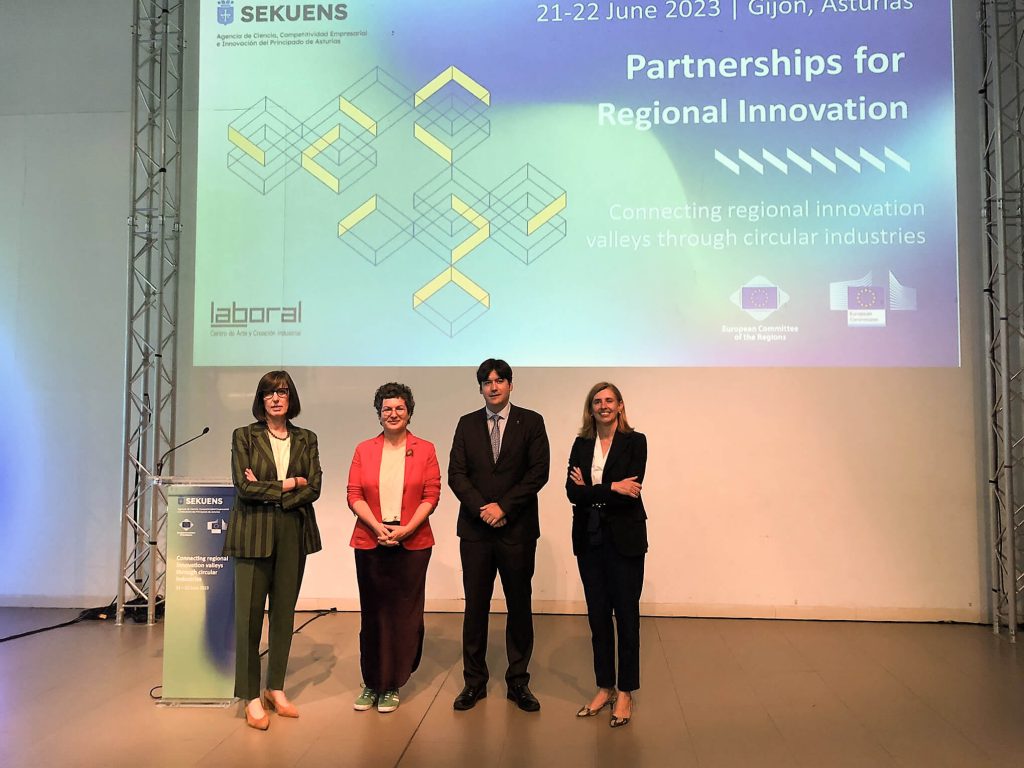 At the meeting at Laboral Centro de Arte, Gijón, the Regional Minister for Science, Innovation and University, Borja Sánchez, stressed the importance of seeking potential members of the consortium and to promoting new European programmes. The Government of Asturias will opt for the line that focuses on a neutral industry and framed in the circular economy.
A large group of technicians presented the main European policies aimed at achieving a decarbonized industry, as well as the funding programmes that implement the New European Innovation Agenda.
The executive director of Sekuens, Eva Pando, highlighted "the specialization of waste recovery technologies as a fundamental axis for the implementation of the circular economy in industry. Through this conference, we are working on the deployment of industrial value chains where the process industry plays a leading role".
The meeting was attended by representatives from regions such as the Alps, Côte d'Azur, Limburg, Basque Country, Emilia-Romagna, Portugal, Madrid, Poland, and Romania.
Circularity challenges and avenues for collaboration among High Intensive Energy Industrial Regions
Members of companies and scientific bodies like ArcelorMittal, Tudela Veguín (Corporación Masaveu), University of Oviedo, or INCAR participated in the round table "Circularity challenges and avenues for collaboration among High Intensive Energy Industrial Regions".
A type of industry that is key to the present and future of the economy of Asturias, as demonstrated by the presence in our region of large multinationals like Asturian Corporación Masaveu, ArcelorMittal, or DuPont.